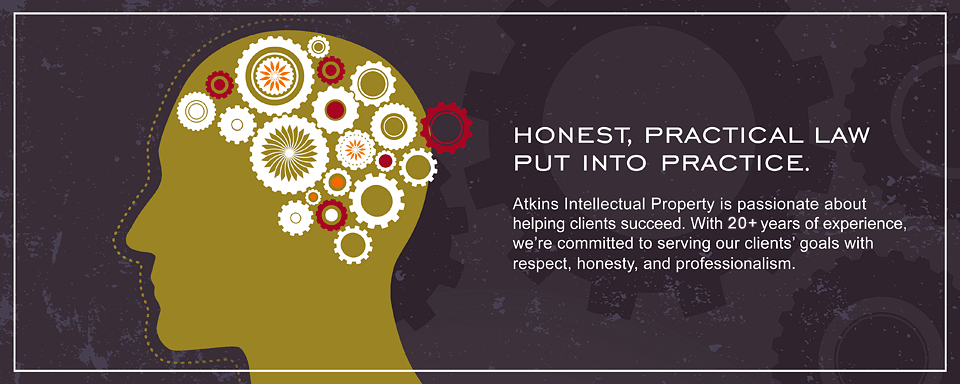 PRACTICAL LAW
Atkins Intellectual Property practices a different kind of law. We focus on intellectual property, litigation, and intellectual property litigation. But we're different for another reason. We're small by design. Our smart size enables us to be nimble, responsive, personable, and efficient. We're practical problem-solvers and thrive on client service. We even make house calls.
Mike Atkins formed Atkins IP after more than ten happy years at the 50-attorney law firm of Graham & Dunn (now Miller Nash Graham & Dunn), where he was a partner.
Atkins IP delivers sophisticated legal advice to clients who need help solving business problems. We pride ourselves in the value we provide.
Contact us if you need an experienced intellectual property lawyer to join your team — temporarily to tackle an immediate problem, or to provide strategic advice over the long haul. It doesn't matter if you face a big challenge or a small one. We'll give you the attention and respect you deserve.
BLOG
Atkins IP Celebrates Ten Years

It's been a long time in coming.

Ten years, to be exact.

That's right, ten years ago, Atkins IP opened its doors.

It was a happy experiment to discover our place in the market, to work virtually, and to serve clients in new ways.

Since then, we've worked hard to protect our clients' trademarks and copyrights — in court, and through government offices.

I couldn't have done it without you. Really. As a solo practitioner, I've been the fortunate beneficiary of so many people's time, trust, and help. Thank you, thank you, thank you!

With all my gratitude, here's to the next ten years!

read more